Service
We offer our clients possibility to buy pipes and hollow sections in exact quantity as they
require. Every material on stock can be cut for fix lengths according to clients specification. On six
automatic and semi-automatic band-saws we implement cutting orders of pipes up to 813 mm and
hollow sections up to 500x500 mm and any wall thickness. We perform single and serial cutting,
we guarantee standard tolerances on lengths in the range of -0/+5 mm, for a client wish we can
also cut in the range of -0/+2 mm. We also have possibility of cutting material at the angle up to
60o. By having available six cutting stands we offer realization of long series in the shortest
possible time.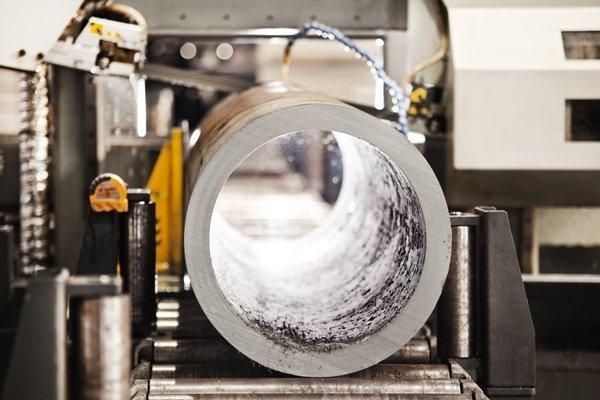 Additional tests of materials and quality reception
In cooperation with accredited research laboratories, we guarantee realization of additional tests for offered material such as:
analysis of chemical elements

test of mechanical properties (impact test, elongation test, hardness test)

non-destructive test (ultrasonic test, radiography, eddy current test)

technology and metallographic test
For a client's wish we can perform external inspections of the delivered material made by independent companies such as Det Noske Veritas, Germanischer Lloyd, American Bureau of Shipping, Lloyd's Register of Shipping, TÜV and others.
Logistics
We offer effective logistic solutions that allow us to deliver material to every place in country. Warehouse that works in two shifts release material for 16 hours per day, five days a week. After additional negotiations we offer our clients stock of material allocated for them for the whole contract time, providing still deliveries in system "just in time". We guarantee safety of material for the delivery time according to international standards of cargo safety.
Technical advice
Experienced staff is for your disposition in order to advice you about the dimensions, steel grades, mechanical properties, chemical analysis and other parameters of steel pipes and hollow sections. The customer service is provided only by staff that has in depth knowledge about offered products and distribution of steel products. We want them to be your support in solving problems related to buying steel pipes and hollow sections.